Life Size Moving Gundam in Yokohama | Travel Japan
The Life-size Moving Gundam was officially unveiled last Nov 29, 2020. Gundam and Robots enthusiasts will finally be able to get an upclose encounter with this limited time attraction in Yokohama.
Watch the Lifesize Gundam Move
Life Size Moving Gundam Yokohama
The 18m tall Life Size Moving Gundam located in the Gundam Factory, Yokohama officially opened its doors on December 19, 2020 and will be open until March 31, 2022.
Photo courtesy of Gundam Fandom, Japantravel
Moving Gundam Model
The moving gundam is based on RX-78-2 model which first appeared in 1979 anime Mobile Suit Gundam. The series was then re edited and made a theatrical movie release in 1981.
The gundam's Pilot was Amuro Ray and one of the most famous characters who appeared in at least 2 anime and one movie and one OVA.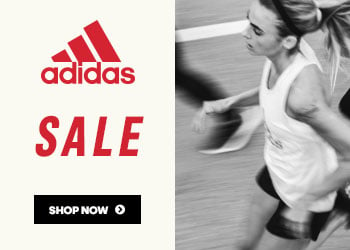 Entrance Fee to the Life-Size Moving Gundam in Yokohama
The Entrance fee to the Life-Size Moving Gundam in Yokohama range from ¥1,100 for kids aged 7 – 12 years old and ¥1,650 for young adults 13 years and above. Entrance to the observation deck would cost ¥3,300.
| Entrance Fee | Notes |
| --- | --- |
| ¥1,650 | 13 years old and above |
| ¥1,100 | 7 – 12 years old |
| Free | 6 years and below with 1 paying adult |
| ¥3,300 | Entry to the observation deck |
The Gundam Dock Tower has observation decks for fans to have a close up view. The statue will be taking different poses in a 30 minutes interval and will be lit up at night.
For those who wants to see the Gundam but are not willing to pay the price, you may be able to find a good spot to take a photo due to the Gundam's size. If you found one, pls comment below or also like my Facebook page This Write Guy
Watch Rion Ishida visit the Gundam Factory in Yokohama
How to go to Gundam Factory in Yokohama from Tokyo?
From Tokyo Station, Take the Ueno-Tokyo line going to Yokohama Station then take the Minatomirai Line finally arriving in Motomachi Chukagai Station. You then walk 14 minutes to the Gundam Factory Yokohama.
Another option is taking the Yamanote Line (clockwise) to Shinagawa station. Take another train to Yokohama station via the Keikyu Main Line and finally taking the Minatomirai Line to Motomachi Chukagai Station.
Yokohama Tourist Spots
Zounohana Breakwater
Genbu Mon
Yamashita Park
Chinatown